We provide innovative solutions to service customer
EXCAVATOR HYDRAULIC ATTACHMENT
Optimal Combination
Fully comply with the RC strength design standard of Japanese demolition machinery
HARDOX steel plate: bring the highest strength with the lightest weight to reduce product damage and maintenance costs.
Electromagnet suction cup: Japanese original, can extract and carry steel bars, one machine, dual-use, double efficiency.
Speed-increasing valve: equipped with high-quality oil cylinders and speed-increasing valves, powerful, fast opening and closing, greatly increasing work efficiency.
Tool steel blade: After special heat treatment, it can be used on all sides and can easily cut 30mm steel bars.
We provide low cost and easy maintenance of hydraulic attachment.
Cutting capacity

95%

95%

Structural design

90%

90%

Processing accuracy

85%

85%

Lightweight, high strength, long life

90%

90%

Welding Technology

85%

85%

SAFE
Keep away from dangerous areas to prevent the possibility of personal injury

EFFICIENT
The broken concrete block is finer, and the efficiency is three times that of a breaker

POWERFUL
The maximum crushed concrete strength reaches 600 kg/cm²

ENVIRONMENTALLY FRIENDLY
70dB low noise, low dust, healthier
Magnetic Hydraulic Demolition Pulverizer
Demolition Pulverizers are the ideal excavator attachments for demolishing and recycling concrete material from a wide range of different industries and applications.
Specifications
Model: YAZC200E
Blade length: 170 mm
Opening width: 876 mm
Front end crushing force: 652 KN
Central crushing force: 890 KN
weight: 1995 Kg
Working oil pressure: 32 Mpa
Supporting excavator: 20-26 ton
Speed increasing valve: Yes
Specifications
Model: YBZA200D
Blade length: 200 mm
Opening width: 1100 mm
Front end crushing force: 1085 KN
Weight: 2430 Kg
Working oil pressure: 32 Mpa
Supporting Excavator: 20-26 ton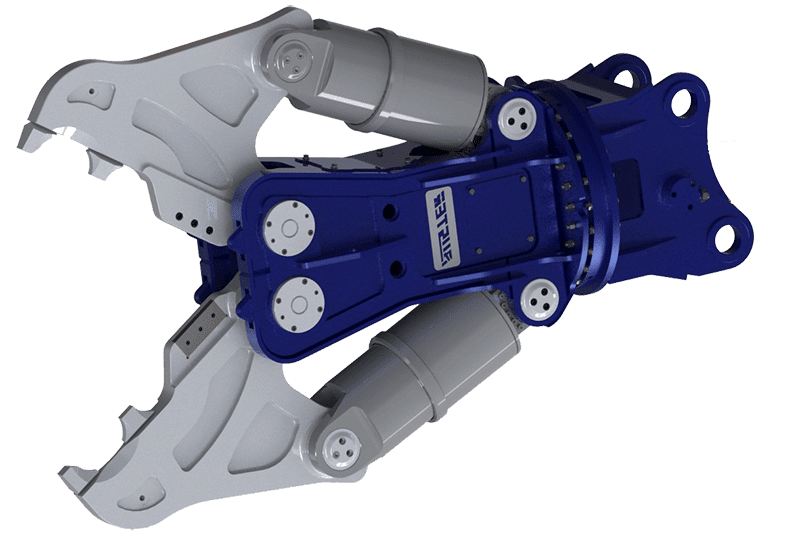 Double-cylinder hydraulic shear
Hydraulic shears are for industrial demolition of steel structures like buildings, cars, and many more. As well our hydraulic shear attachments are used in scrapyards, where they are used for secondary breaking and recycling.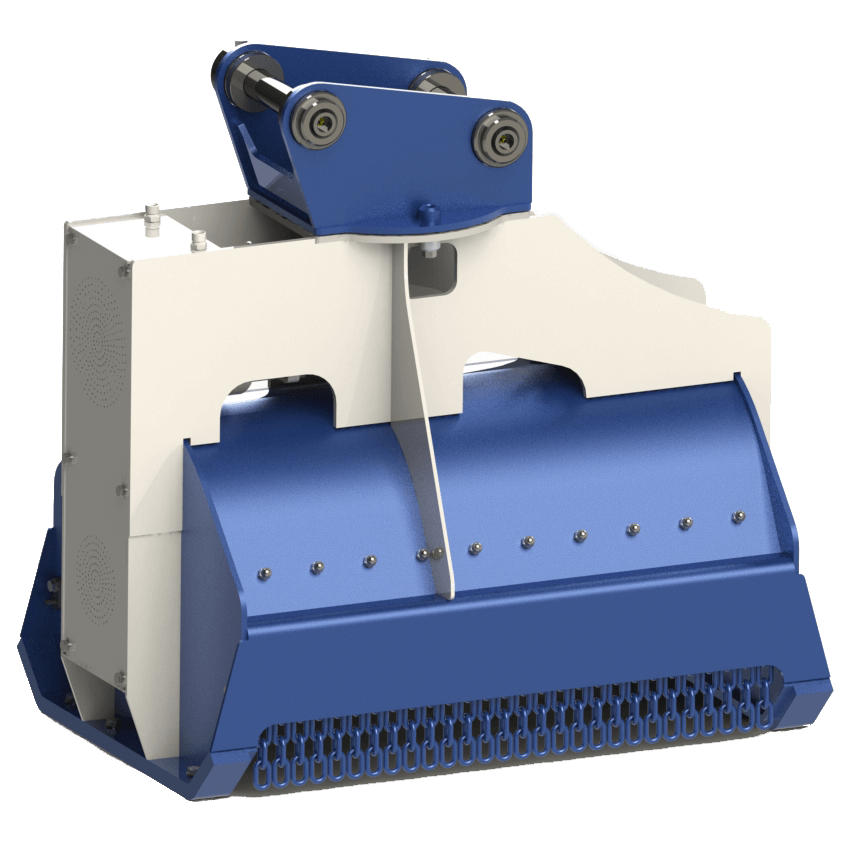 Flail mower for Excavator
Mowers are ideal for efficient cutting and mulching of vegetation and overgrowth.
Specifications
Model: YGC030
Working width: 850 mm
Mowing height: 30 mm
Weight: 310 Kg
Size: 1035*662*1025 mm
Work pressure: 16-22 Mpa
Rated flow: 30-50 L/min
Rated speed: 2100-3500 rpm
Number of blades: 18 pieces
Blade rotation direction: Positive/Negative reversible
Blade rotation mode: Hydraulic/Belt
Applicable models: 3-6 ton
Specifications
Model: YFD200D
Size: 2332*1295*1698 mm
Weight: 3.45 ton
Bucket capacity: 0.8 m³
Displacement: 130 cm³/r
Rotating speed: 1538 rpm
Flow: 200 L/min
Work pressure: 22 Mpa
Transmission ratio: 4.5:1
Spindle speed: 342 rpm
Supporting excavator: 20-25 ton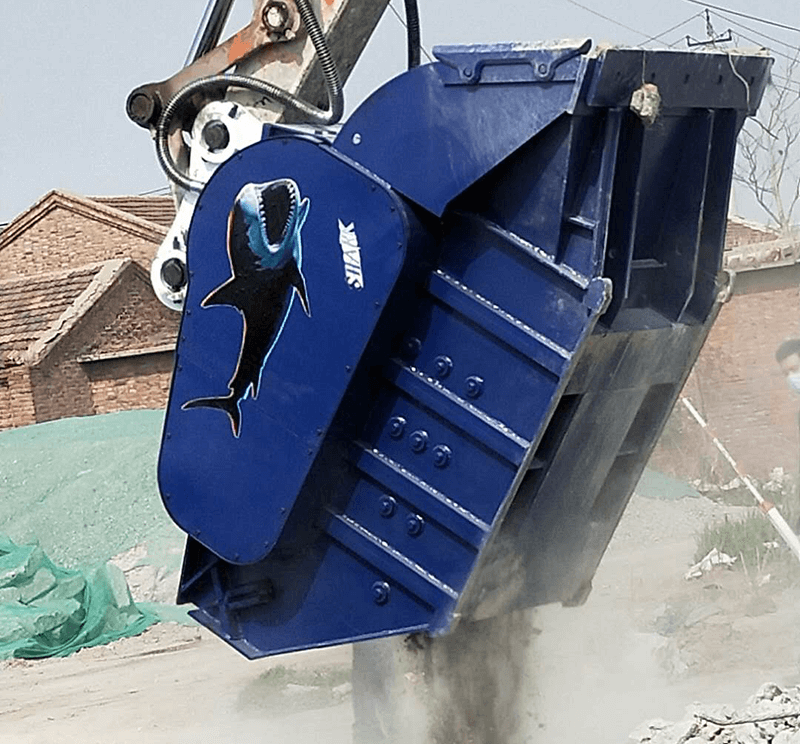 Hydraulic crushing bucket
Crushing material on-site with an excavator-mounted bucket crusher can have significant benefits for construction and demolition professionals.